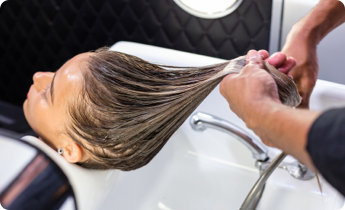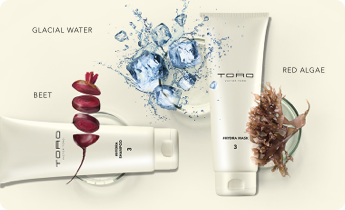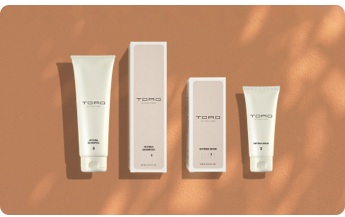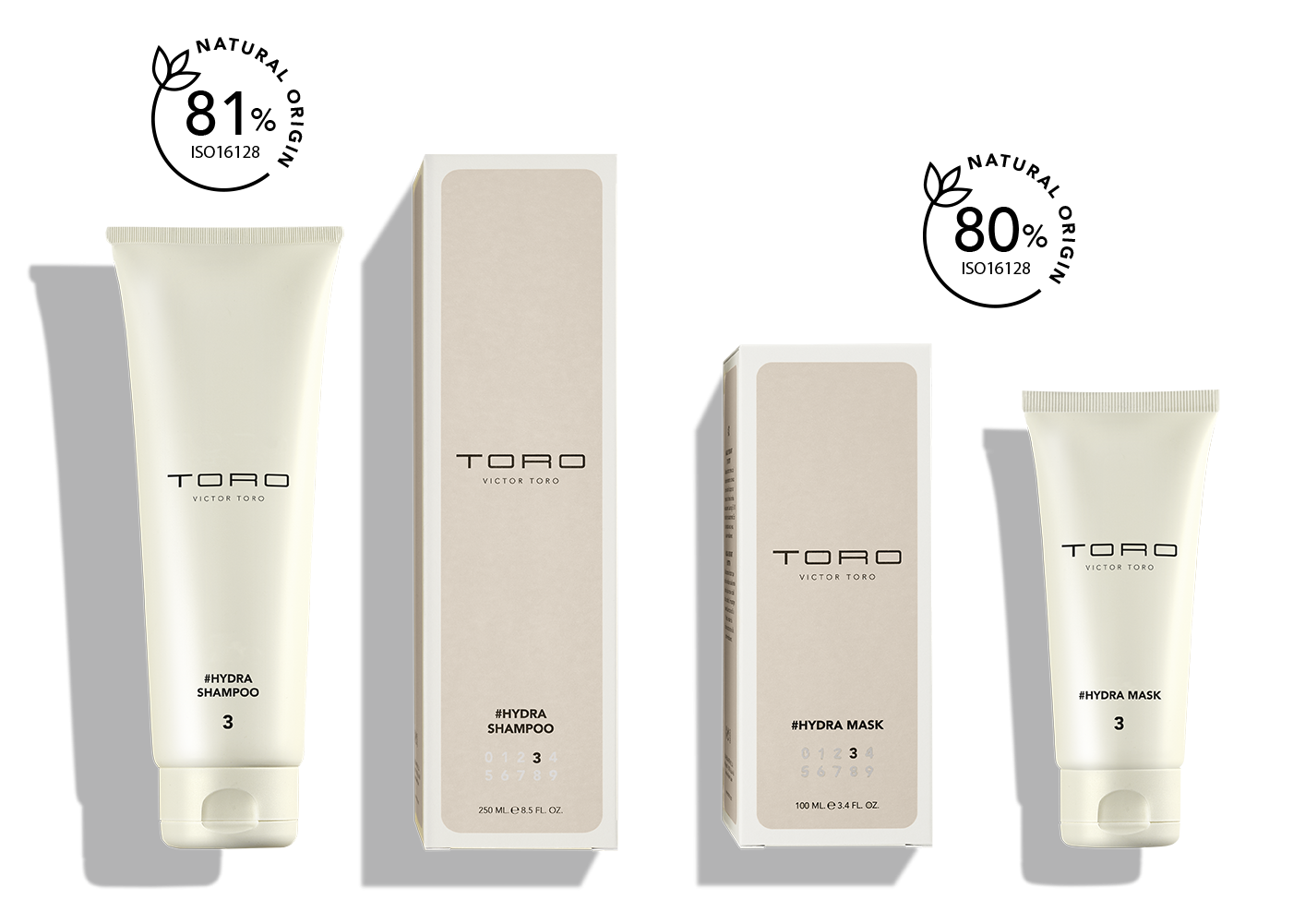 KEY ACTIVE INGREDIENTS
Beet Extract
A natural ingredient found in sugar beet. This highly moisturising ingredient, extremely reach in Betaine, is involved in the natural protection mechanism increasing the hair strength, conditioning, frizz control as well as scalp protection. Betaine is a natural osmo-protectant, an osmolyte that protects cells from environmental stresses like oxidative stress (UV radiations) and thermal stress (dehydration) by controlling the cell water balance. Amongst the benefits include alleviating irritation due to surfactants (soaps, foaming agents etc.), increasing water retention capacity of the hair fibres, improving both hair shine and its softer feel, strengthening the hair and producing a more luxurious and richer foam.
Glacial Water
A novelty ingredient that due to its delivery system provides a continued hydration that last 24 hours. This liposomal preparation of Swiss glacier water contains a unique combination of minerals. Allows active ingredients to deeply penetrate the scalp whilst protects against thermal ageing and replenishes and maintains a pure and continuous hydration.
Red Algae
A marine origin ingredient, extracted from the Chondrus Crispus, a seaweed living in deep water, subjected to extreme environmental conditions (UV and dry at low tide). Provides a natural shield for pollution protection. This silicone like ingredient evens the hair surface, strengthens them and improves softness.
A haircare collection that is the first luxurious step to recover the natural beauty of youthful looking hair, turning back time on ageing hair.
From the first subtle, fresh fragrance of this collection you are assured of an instant infusion of hydration. Natural active ingredients giving much-needed nutrition, even at a cellular level, with swiss glacial water for hydration to both scalp and hair. With exceptional calming and anti-inflammatory properties, it is perfect for sensitive and irritated scalps as it rebalances the microbiota of the scalp. Hair will be 24h hydrated, fresh and full of life, soft and more youthful. Once again regaining its shine, elasticity and bounce. Perfect for dry, damaged or treated hair, and those suffering from sensitive, irritated scalps.