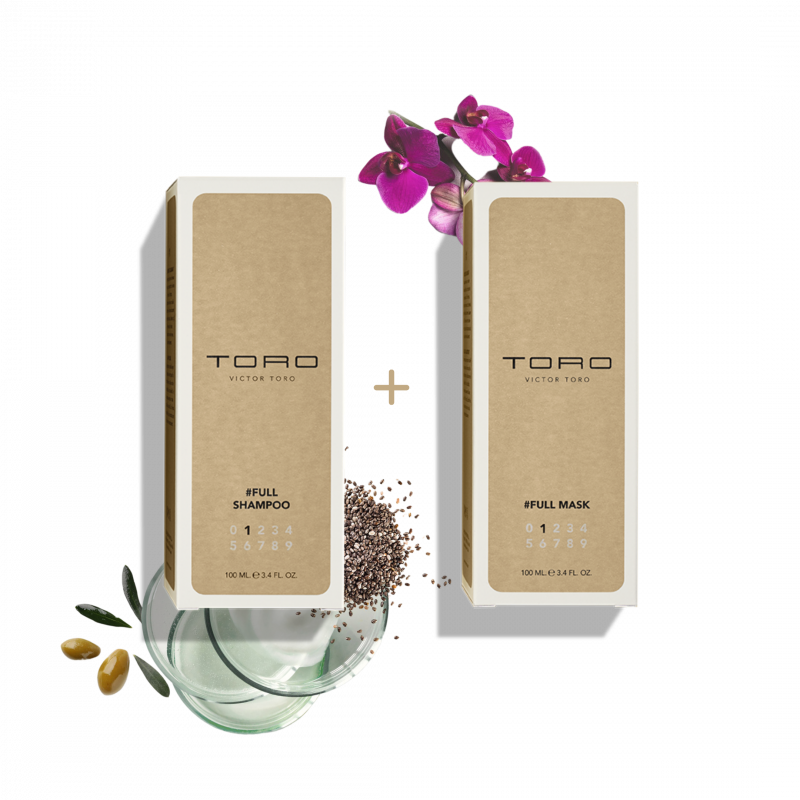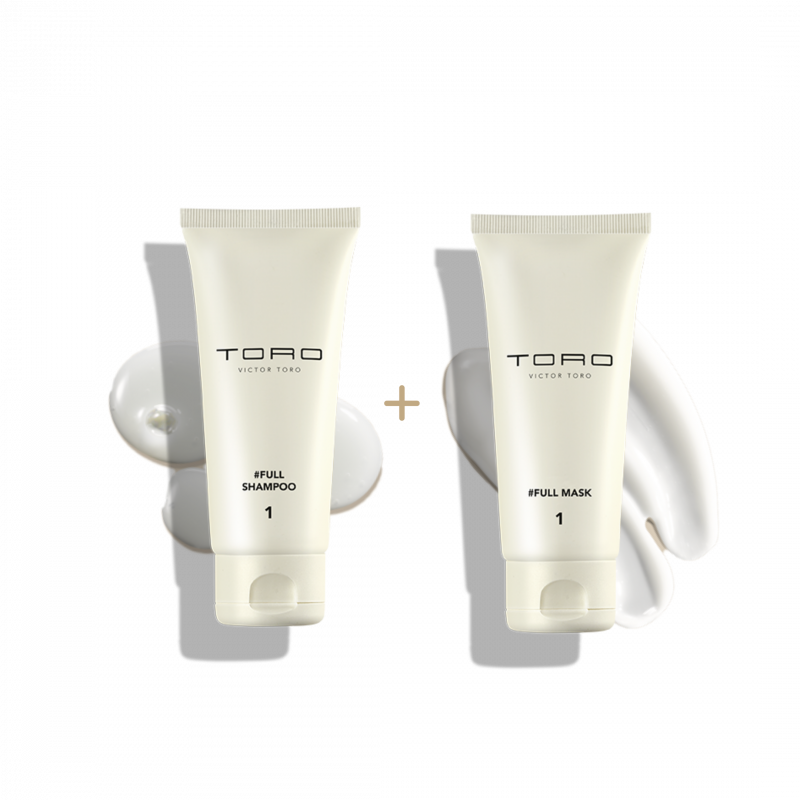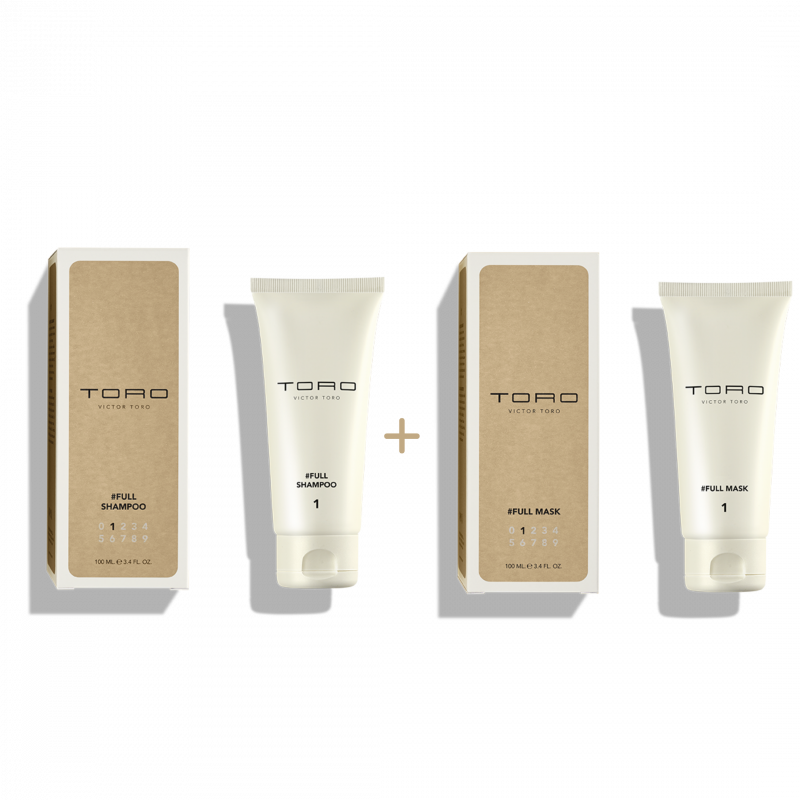 #FULL PACK
The #Full collection repairs, nourishes and fortifies the hair, providing volume and body from the roots
The #Full collection is appropriate for all types of hair, especially fine or weakened hair that seeks more volume and movement.
#Full Shampoo
This lightweight volumizing shampoo adds volume from the roots, restoring fullness and thickness to the hair.
#Full Mask
This mask restores hair volume, lifting it from the base and providing a remarkable fullness of the hair. Working in perfect balance with Victor Toro #FULL Shampoo to offer the best voluminizig results.
The result is a healthy and extremely soft, shiny and smooth hair, with extra volume.
#Full Shampoo
Apply the amount of a hazelnut approximately on wet scalp and hair. Massage gently to create a creamy lather and leave for 2 to 5 minutes. Rinse thoroughly.
As a natural, sulphate-free product, it does not make much foam, so a second wash is recommended to create a foam and thus wash the hair more deeply.
#Full Mask
Apply to clean hair and scalp and leave on for 5-10 minutes. Rinse thoroughly with lukewarm water.
For a greater effect of this product, we recommend that after applying the mask you wrap your hair in a warm towel or cling film to facilitate the penetration of the product, thus improving its results. 
#Full Shampoo
B-Circadin, Rambutan, Sage, Polymer 2000, Beet Extract, Hyaluronic Acid, Orchid Extra.
#Full Mask
B-Circadin, Rambutan, Sage, Polymer 2000, Olive Oil, Jojoba, Orchid Extract, Abyssinica, Beet Extract