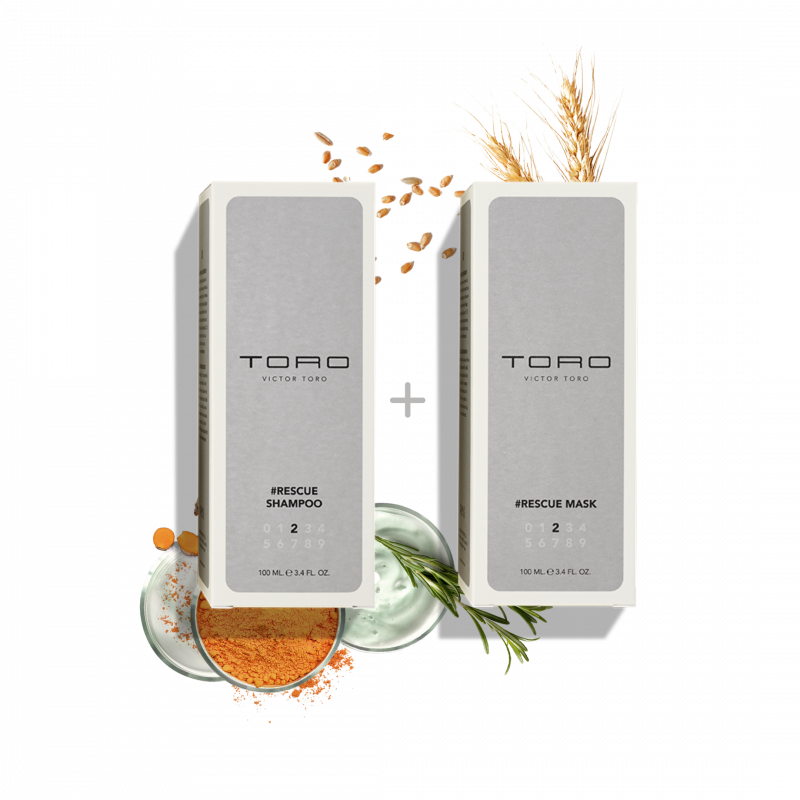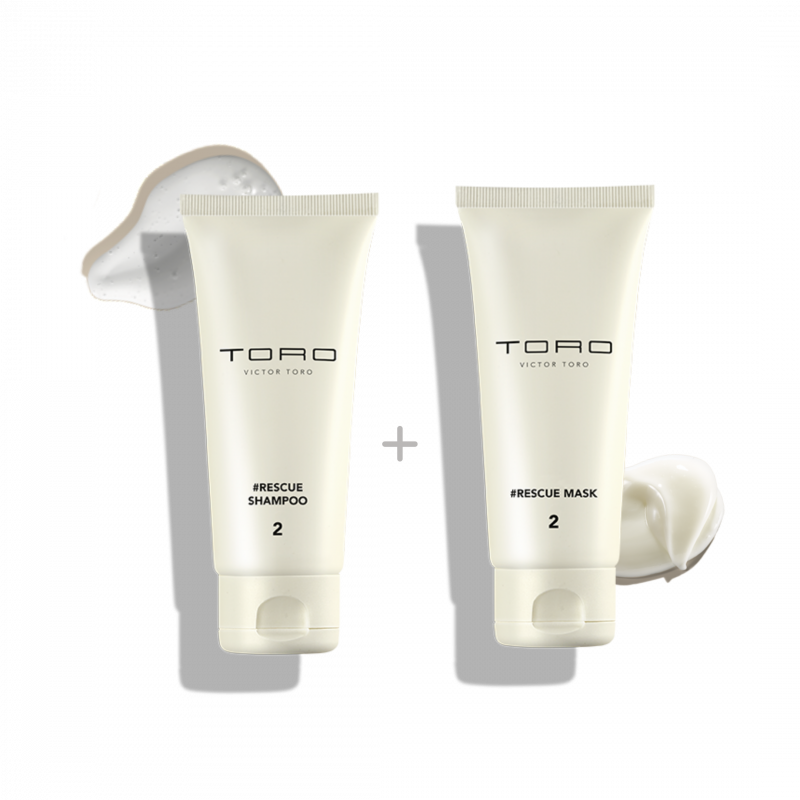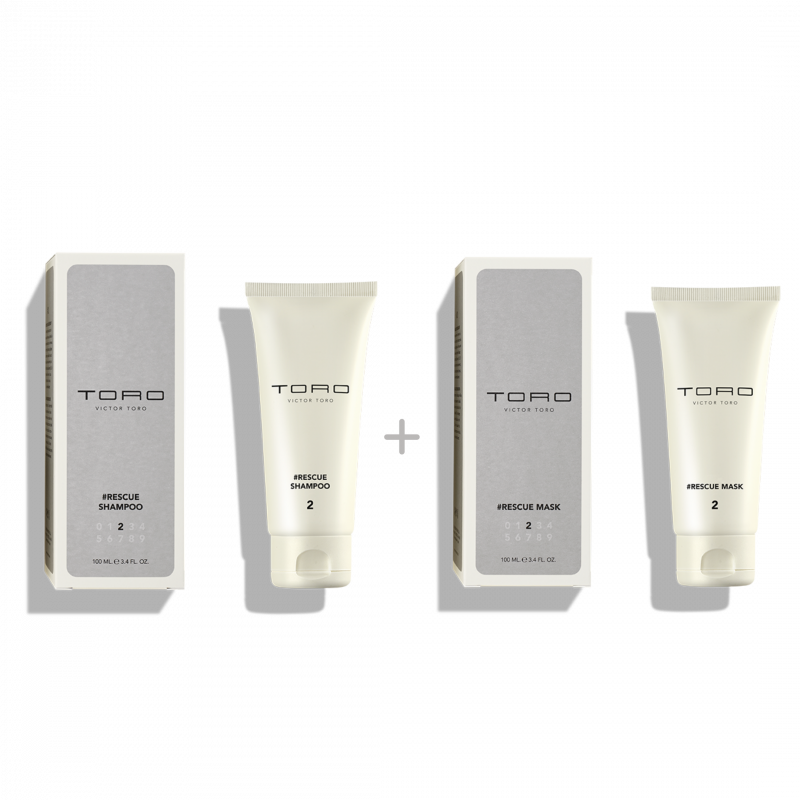 #RESCUE PACK
The #Rescue collection deeply regenerates, nourishes and balances to provide an optimal repair and vitality to damaged hair. The whole ritual makes this set of products the perfect solution to restore strong and healthy hair.
The #Rescue collection is suitable for all hair types, especially damaged, treated, dull, lifeless hair, including hair loss.
#Rescue Shampoo
This restorative shampoo works to fight against hair ageing. It protects both the hair follicle and hair fibre, allowing new hair to grow strong and healthy while increasing hair density. 
#Rescue Mask
This mask repairs damaged hair while restoring shine and density that has been lost over time due to the natural ageing process and/or aggressions caused by environmental pollution, chemical treatments and excessive use of heat styling tools. It works in perfect harmony with Victor Toro #RESCUE Shampoo, as a true treatment to repair and regenerate, even to help prevent hair loss. Inspired by the 2017 Nobel Prize in Medicine on molecular mechanisms of cellular resynchronisation. Stress produced by the intense pace of everyday life, mobile phones, computers, work and travel destabilise these 24-hour circadian rhythms. This product resynchronises the cells of the hair and scalp.
The result is healthy, regenerated hair that looks and feels softer, silkier and thicker. 
#Rescue Shampoo
Apply approximately a hazelnut-sized amount to wet scalp and hair.  Massage gently to create a creamy lather and leave on for 2-5 minutes. Rinse thoroughly with lukewarm water.
As a natural, sulphate-free product, it does not lather well so a second wash is recommended to create a lather and wash hair more thoroughly. 
#Rescue Mask
Apply to clean hair and scalp and leave on for 5-10 minutes. Rinse thoroughly with lukewarm water.
For maximum effect, we recommend wrapping hair in a warm towel or cling film after applying the mask to facilitate the penetration of the product and improve results. 
#Rescue Shampoo
B-Circadin, Rambutan, Fruit Acid Extract, Tumeric, Sage, Beet Extract, Wheat Extract, Rosemary Extract.
#Rescue Mask
B-Circadin, Rambutan, Turmeric, Sage, Rosemary Exract, Wheat Extract, Olive Oil, Abyssinica, Jojoba.